E Ruscha V – Who Are You [Beats In Space]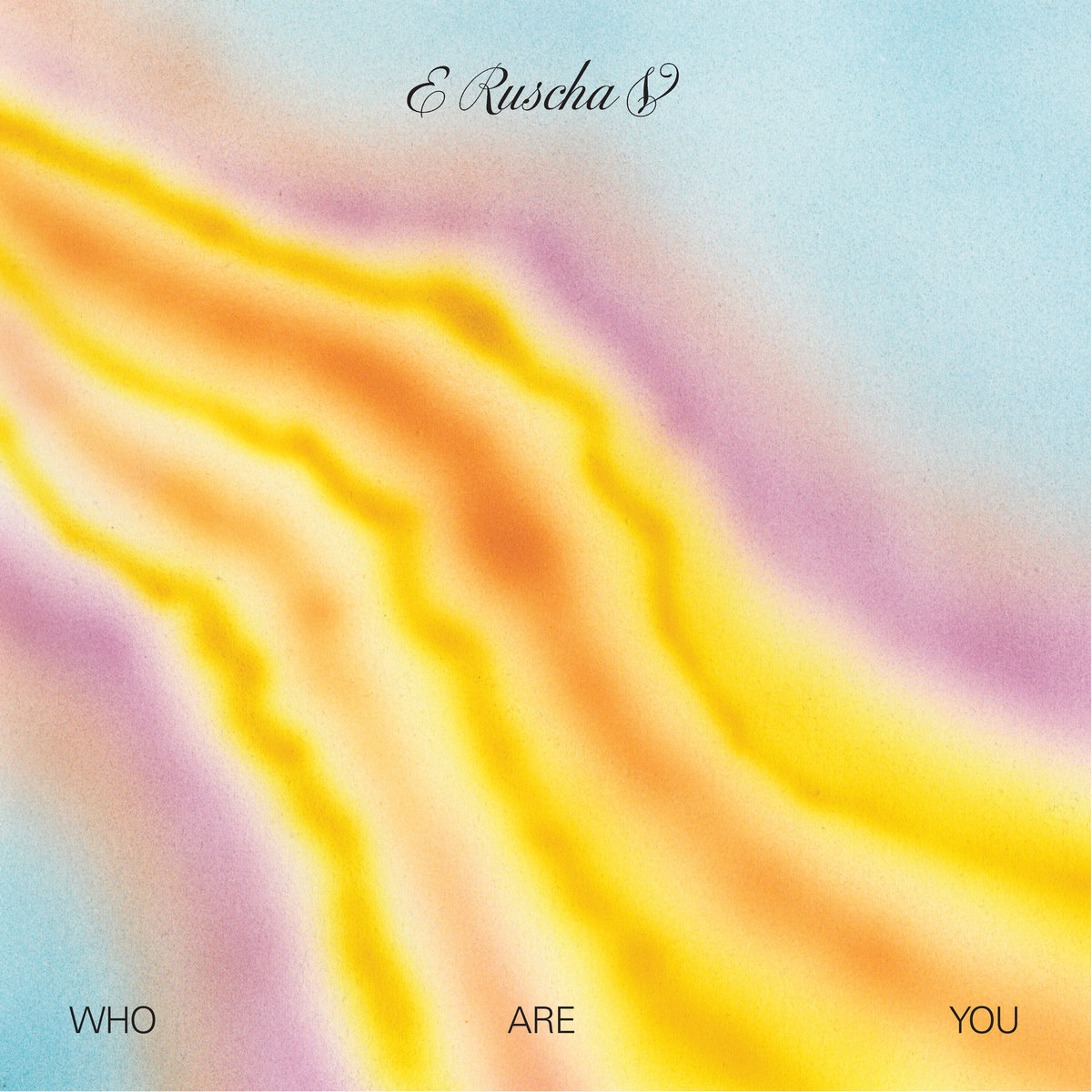 The latest record from LA-based musician Eddie Ruscha brings us a new alias: E Ruscha V. With some three decades worth of experience under his belt, Who Are You plays as from one who has seen many seasons. Released via Tim Sweeney's Beats In Space monolith, this is Balearic boldness at it's most enchanting, with lead single 'Who Are You' encapsulating the record perfectly.
Pangaea – Bone Sucka [Hessle Audio]
We're struggling to remember the last time Hessle put out, not only a bad release, but a release that wasn't exceptional. Whether it's a guest or one of the chairmen of the board themselves, every release has something to write home about. The latest effort from head honcho Pangaea has been doing the rounds prior to it's release, with title track 'Bone Sucka', featuring break-laden hardcore of anthemic proportions, already one of the year's top tracks. B-side 'Proxy' compliments the former perfectly – a pounding 4×4 number who's clean, off-kilter piano melody leads the track between eeriness and ecstasy with devastating effect.
S.O.N.S. – Shin-Okubo One Night Stand [S.O.N.S.]
Since his first release back in 2014, the mysterious S.O.N.S. has built a remote legacy – yet one also of intimate excitement, with each consecutive record usually at least a year apart. For his fourth EP, Shin-Okubo One Night Stand, we are treated to six fascinating pieces of music in much similar vein to his previous work. S.O.N.S. twists and contorts conventional tropes of dance music, processing breaks, acid lines, 4×4 rhythms through a rich, wide imagination to produce ethereal tracks that fly far from the standard. With the incredible 17-minute D-side 'The Prophecy' reaching prog rock levels of vast excessiveness, we cannot recommend this record and this producer enough.
Alaska – Alaska / Drumworks [Vinyl Backers]
Vinyl Backers is quickly becoming one of our favourite labels and go-to places for the very finest in jungle, drum & bass and breaks. With a slew of spectacular releases at the back end of 2017, they kick off the new year in fine style with a reissue of two tracks dating back to 1996: 'Alaska' and 'Drumworks', two beautifully crafted breakbeat tracks, both teetering somewhere between raw jungle and liquid drum & bass.
The Modern Institute – Another Exhibition At The Modern Institute [Diagonal]
The latest offering from Golden Teacher offshoot The Modern Institute is comprises six-tracks of incredibly engaging music. Another Exhibition At The Modern Institute is a dubby, fast-paced record, awash with spiky synth notation and spooky vocals, hitting the listener in the deepest caverns of the soul. Dark and searching, each track propels you into the next, culminating in the visceral techno banger 'Dozen Cocktails'.